When it comes to managing your online store, any help is appreciated that makes it easier and more efficient to track the growth of your business.
Fortunately, there are a ton of great tools that are designed to help online entrepreneurs achieve their goals. With so many free and paid tools available for online businesses, it's not always easy to see which tools are the most helpful and how they can help your ecommerce business succeed. For this reason, we decided to assemble a list of some of the best free tools to help boost your productivity and make your online store more successful.
Below I'm going to present 32 free ecommerce tools that can be used to make your website and marketing campaigns more effective, and I'll show you how to provide an immediate boost to your online store's traffic.
Customer Relationship Management
You probably know that keeping continuous contact with clients plays a crucial role in business life. The following tools help you optimize your CRM system to be able to achieve your goals.
Every online store needs a good newsletter system. Most of the email marketing service providers charge for using their system. Sendinblue offers paid versions, but it can be used absolutely free if you have 2000 email addresses in your mailing list and you don't send more than 9000 emails per month with Unlimited Contacts.
If your mailing list doesn't contain too many email addresses, it's worth giving Sendinlbue a try. If nothing else, just because this is one of the best newsletter systems that are available on the market. So it's also recommended for managing bigger mailing lists too.
Sendinblue provides a lot of built-in templates, and you can create your own template as well using their drag and drop email designer (without any HTML/CSS knowledge) for an email campaign or an autoresponder.
Sendinblue Features:
Email Builder: Send beautifully-designed emails with SendinBlue's drag-and-drop email builder. Pre-made email templates are also available.
Email Marketing: Get the word out and sell more with sleek email messages that you can design in no time.
Marketing Automation: Optimize your campaigns by targeting subscribers based on their actions with marketing automations.
SMS Marketing: Reach your customers beyond email by allowing them to opt-in to receiving SMS messages from you. Set up transactional SMS for order confirmations, shipping updates, and more using Sendinblue's API, marketing automation, or a on of their plugins!
CRM - Build stronger relationships by keeping track of all your contact details in one place.
LiveChat: Be there for customers instantly when they have a question while browsing your site.
Using this tool, you can easily add a contact form to your website to let your visitors leave a message for you with a simple click. StoreYa comes with an easy-to-use interface, and it provides great customizable solutions both for desktop and mobile devices as well. What else could you ask for?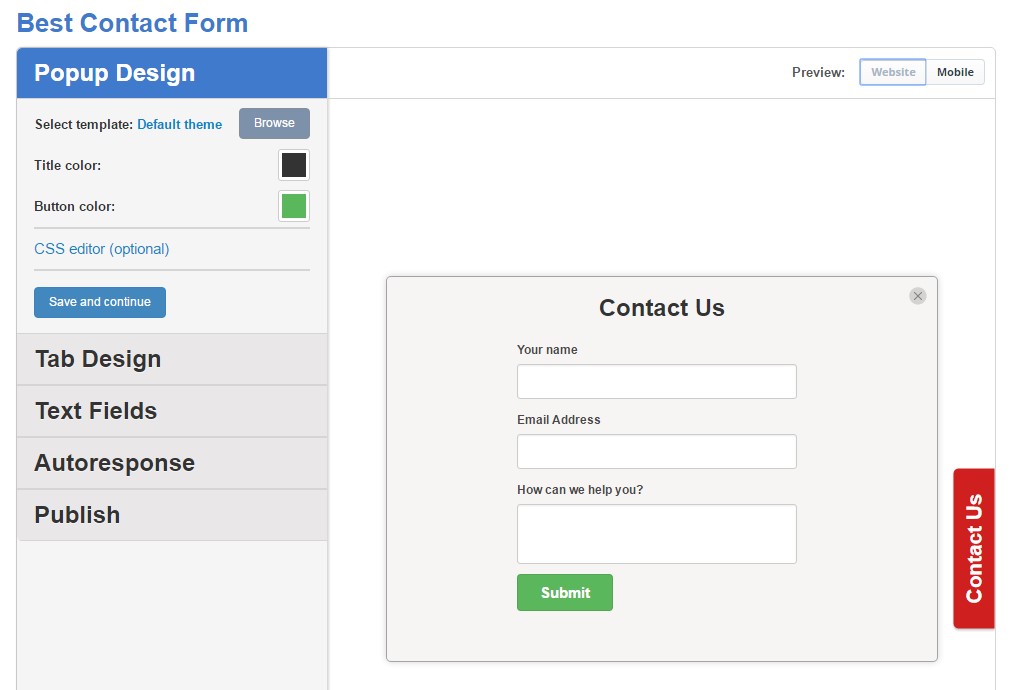 123ContactForms is another great solution for creating forms. It can be used not only for designing contact forms, but, among other features, it can also be used to create questionnaires, event registration forms, and even order forms. You can get statistics as well.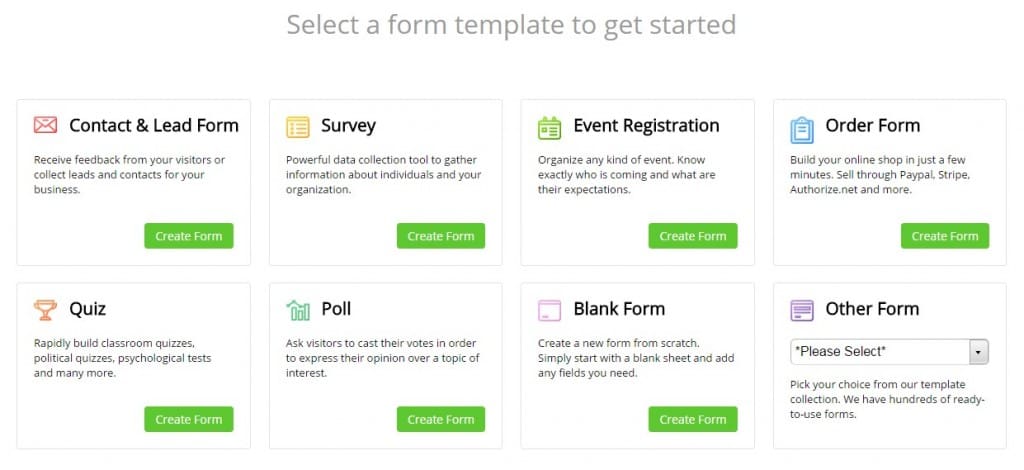 The free version of 123ContactForms can be used to create at most 5 forms and to receive at most 100 form submissions.
It boosts consumer confidence if an online store provides an opportunity to ask a question immediately.
For this reason, live online chat makes your website reliable and user-friendly. If you need a chat application, the free version of Zopim can be a really good choice.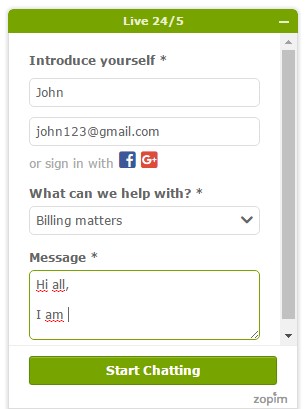 Website Optimization
Who wouldn't want to optimize their website for free?
If you need a tool that allows you to reduce the size of your image files without ruining their quality, search no further. Compressor.io helps you make your website faster – a big plus for SEO and for customer satisfaction as well.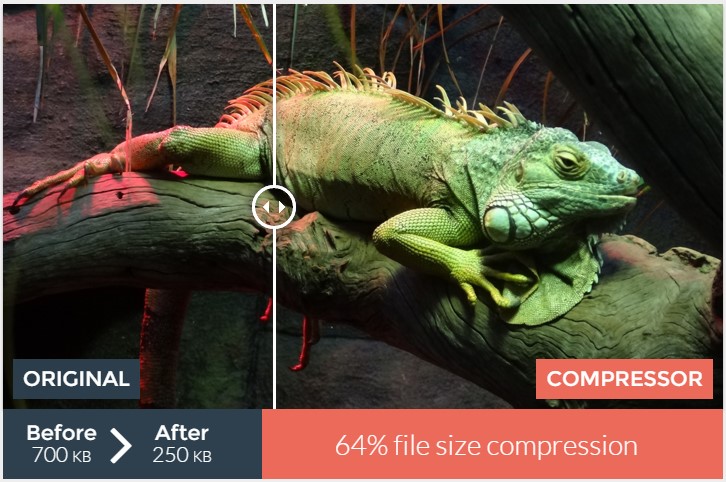 If you need a fast and effective analysis of your website's speed, then GTmetrix is your best choice. This tool helps you optimize your website by determining the parts of your website that are making the pages load slower.

In addition to GTmetrix, Google also provides a great tool for checking page speed. PageSpeed Insights can be used to analyze the content of your online store, and it gives you some tips on how to make your site faster – in both desktop and mobile view.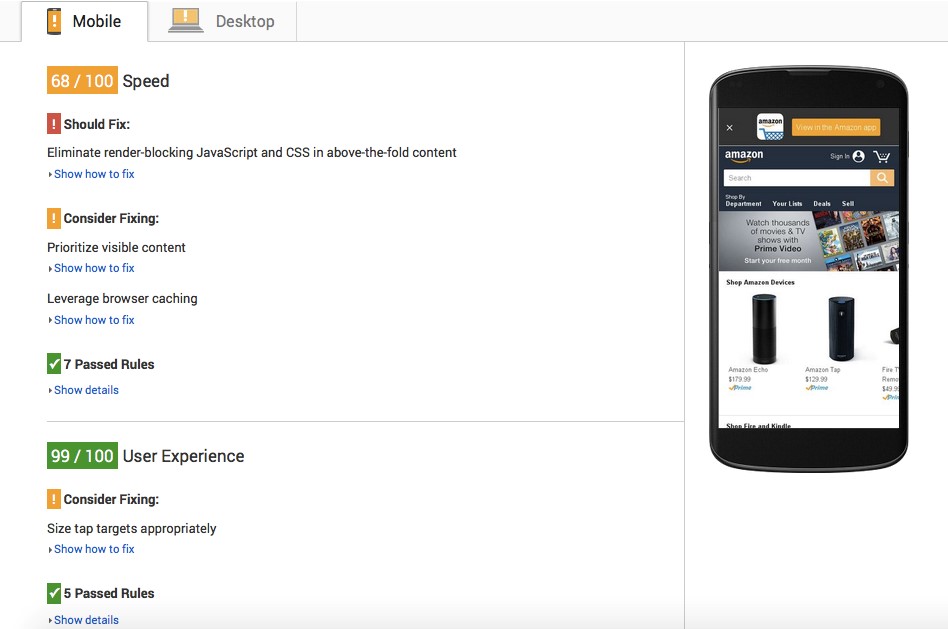 By using this heat map tool, you can learn more about how your visitors use your website. You can find out where their attention is directed and also determine the parts of your website that cause a headache for you visitors. Heatmap.me highlights several things you may not have thought of before.

Here's another great free tool from Google. You only need to provide the URL of your online store and Google will analyze it and tell you whether your site is mobile-friendly or not – all in a few seconds. If your site is not mobile-friendly, you'll get a lot of suggestions on how to fix the errors, just like their Page Speed Insight tool.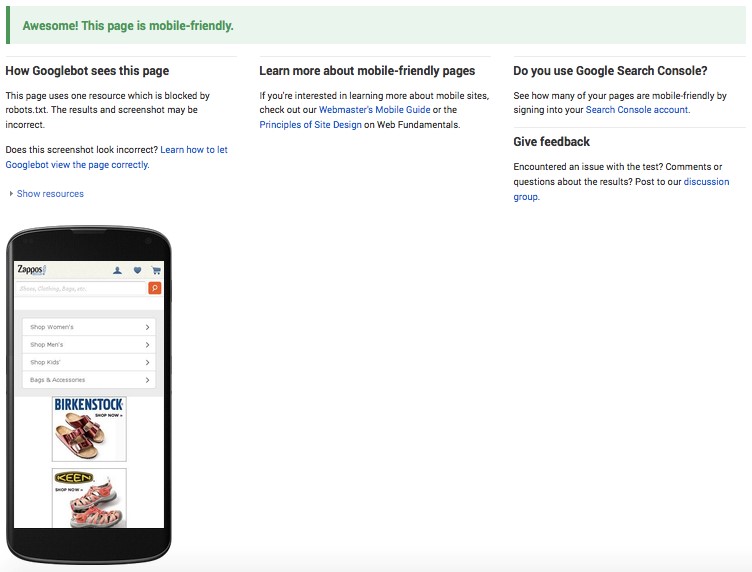 Using Responsinator, you can test the appearance of your online store on different mobile devices. This tool is especially useful when it comes to checking your website's responsiveness and finding out how your potential buyers see your site on iPhone, Android and iPad devices in portrait and landscape mode as well.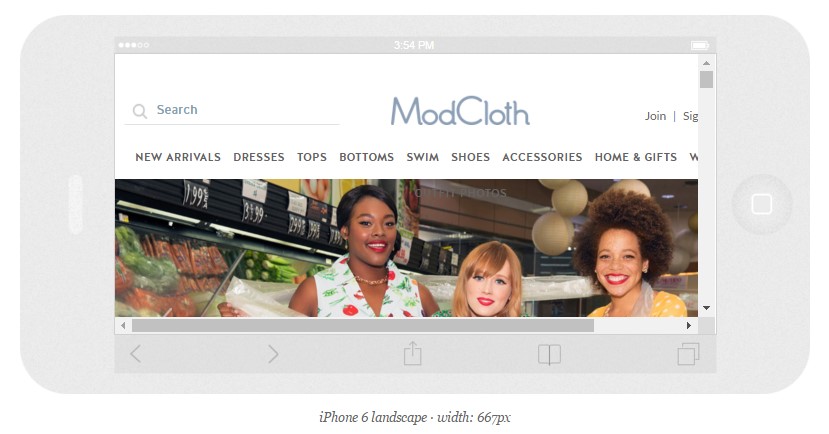 SEO
Search Engine Optimization is not only a key factor related to the efficiency of your ecommerce site, but it's also something that can soak up a lot of your time. So, all the free help you can get is solid gold.
I'm sure that most of you have already heard about this tool (if not, you must check it out). Keyword planning starts here. Using Google's Keyword Planner, you can discover the average number of times people have searched for the keywords and how popular the related keywords are.
If you haven't used Google's Keyword Planner before, there are some features you should get to know in order to get more accurate results. Take some time to learn more about the tool before getting started – it will be time well spent.
By using MOZ's free tool you can research backlinks and anchor texts, find link-building opportunities and discover potentially damaging links. It can be also used for competitor analysis. To get full access, you need to be a Moz Pro subscriber, but the free version provides a lot of useful information as well.
Another great tool from Google, Google Trends, allows you to gather some extra information that isn't provided by the Keyword Planner tool. You can explore the most trending search terms or even compare how one keyword is trending compared to another one (see the screenshot below that show a laptop/notebook comparison). By selecting different regions, you can also see more details on the search volume for specific countries and locales.
This tool can be used to run a really detailed SEO analysis on your website. It not only provides a report about the status of your site, but also helps you fix any errors by providing some useful suggestions.
Analytics
Would you like to find out more about your online store and your visitors? If so, it's worth taking a look at the following analytics tools and giving them a try.
Google Analytics is one of today's most popular tools for website traffic analysis and it's highly recommended for anyone who sells online. By using this application, you can get a detailed picture of how your online store performs and how visitors travel through your website.
You can easily get information about the sessions on your site, check out the number of unique visitors in a specific time period, their geographic location and more. You can also setup goal tracking to monitor how many conversions (newsletter subscriptions, purchases, etc.) that you've had. The number of uses is almost endless and it's easy to see why this is still the main tool used for website analysis.
If you want to improve the efficiency of measuring your campaign results within Google Analytics, start by creating your own measureable URLs.
The URL builder helps you add parameters to URLs you use in your web-based or email ad campaigns. This allows you to get exact results on how effective each particular campaign is.
When your prospects click one of the custom links (e.g. a custom link in your newsletter), the unique parameters of this email campaign are sent to your Google Analytics account, so you can measure how many users clicked through this campaign, and how many of them purchased something in your store.
URL builder enables you to identify the URLs that are the most effective in attracting users to your content, and in generating leads and customers.
By using Bitly, you can create shortened links (bitlinks) quickly, then you can check out how they perform on Bitly's user interface. This tool can be really useful when it comes to sharing something on social media.
You can save all of your links and you can add notes to them. It's also possible to check out if someone else shared a bitlink related to your content. Bitly provides lots of statistics. For example, you can generate a list of social media sites where your bitlink was shared, in addition, you can also find out when, where and how many times your bitlinks were clicked.
Intercom.io itself is a commercial service, but they provide free software that can be used to analyze your users. It helps you discover who your customers are and you can segment them based on different rules.
Conversific is an eCommerce analytics tool for Shopify & WooCommerce stores. It helps you to find out which marketing channel brings the best conversion rate, which product descriptions should be improved or who are your best customers. Conversific has a forever free plan, so go ahead and try it.
Research
When it comes to making your online store more relevant to your visitors and adaptable to the changing needs of the marketplace, researching (sometimes continuously) is a vital task to stay ahead of the game.
You should find out what your customers are thinking about you and what the general public opinion is. Using the following tools, you can get answers to almost all questions related to how people perceive your business.
Research / Customers
Survey Monkey allows you to create surveys that can be used to find out what your customers are thinking about you, your product or ideas.
Its free version enables you to ask at most 10 questions of at most 100 customers.
Here's one more tool that can be used to create questionnaires easily. With User Report, If you want to ask some questions of your buyers, you only need to create a new questionnaire and insert a piece of JavaScript code into your website.
In addition, you can find several templates – just like SurveyMonkey has too.
Research / Competitors
In order to get to know your customers and their behavior, it's also important to gather information about your competitors. Let's take a look at some of the best competitor analysis tools for ecommerce.
This is a free extension that you add to your web browser in order to use it. After installing it, Alexa Toolbar provides a lot of information related to the website you are currently visiting.
Let me show how it works with the example of Amazon.com. After entering the site, Alexa shows that this website is the 4th most visited website in the USA, and the 6th place in Alexa's overall ranking. In addition, the search analysis shows the top keywords that generate traffic to Amazon.com.
By using the Wayback Machine, you can also see what the online store looked like earlier. Using this feature, you can take it a step further and discover how your competitors tried to optimize their websites in the past few years – saving you time from making the same mistakes and discovering some things your competitors may have overlooked.
Would you like to learn more about how your competitors generate traffic to their websites? Which channel is the best for them? Which is their most preferred social media site? If you are interested in these questions and some further useful information related to your competitors, just visit SimilarWeb.com.
MozBar is web browser extension that can be used in both Firefox and Chrome. It allows you to analyze your competitors' website by providing different kinds of SEO measurements and Google search results. When it comes to analyzing numerous competitors, it's almost compulsory to use this tool.
Research / Reputation
A good reputation makes it easier to attract new buyers and keep your existing customers – increasing your traffic in two ways.
Do people talk about your online store in social media or on different blogs? Do you know what people say about you? If not, it's time to do some research on your reputation.
It's highly recommended for each online store to setup a Google Alert to their brand name. It allows you to get notified via email if somebody mentions you somewhere on the Internet.
It's really easy to setup these alerts. You only need to enter your brand name (or any other expression) and select which sources (blog, video, news, etc.) should be discovered by the tool while searching mentions.
After creating the alert, each time when somebody mentions your brand, Google will send you an email.
This tool can be used not only for reputation research, but it also allows you to create alerts based on your interests. When Google sends you an email related to a topic you're interested in, you can use it to create new content (social media sharing, newsletter, etc.). What's more, Google Alerts can be used to monitor your competitors' reputation as well.
Content Marketing
In the past few years content marketing has become a bigger and bigger weapon in the fight for customers. The following tools help you get some inspiration for creating content that attracts customers to your ecommerce store.
If you want to discover the most popular content on the web, BuzzSumo is the right tool for you. By using this social search engine, you can easily find the most shared content on a particular topic.
Sometimes it's really hard to find out what you should write a blog post about or what the best title for a piece of content that is ready to publish, right? Whenever you're faced with this challenge, just type in the topic of your content into Portent's Content Idea Generator. The application will generate some possible titles for you.
Of course, sometimes it provides many irrelevant suggestions – but don't get fed up, run the generator until it gives you a good title. The title suggestions are quite funny sometimes and it doesn't take too much time to find out a great title for your next article or blog post. So it's worth giving it a try when a bright idea is needed.
Social media
Social media is one of the fastest growing marketing channels. Let's take a look at some tools that can make your social media presence more effective and help boost the traffic to your store.
When it comes to managing your social media presence, Buffer should be the first service that comes to mind. Its free version can be used to post to your most important social media sites, and it also provides some statistics on how your campaigns perform.
Buffer allows you to schedule your posts, comments, tweets and other updates, and you can contact your followers through your different social media accounts. And all this is possible by using only one platform.
If Buffer isn't the most appropriate solution for you, Hootsuite is a great alternative to manage your Twitter, Facebook, LinkedIn and Google+ accounts with one platform. Its free version allows you to schedule your posts, then measure their performance. You're limited to three connected social media accounts in the free version. For many stores, three is all you need.
Would you like to follow your most important social media indicators in one place? With Cyfe you can easily achieve this and more. You can check the growth of the number of your followers, the reach of your Facebook site or even the number of clicks on your links.
Although, this tool is listed among social media tools, Cyfe can be used to check other important business indicators as well (e.g. selling, customer acquisition, IT, etc.).
Dlvr.it facilities blogging by helping you share blog posts. If your blog has an RSS feed, you can set it up so all your new blog posts are automatically shared on your social media. In addition, it allows you to repost useful content from other blogs on your social media using their RSS feed.
Summary
When it comes to analyzing and improving your online store, there's never enough hours in the day and never enough resources. However, with the tools that we've gathered here, you can be more efficient in how you spend your time, and you can make a lot of improvements for free.
From analyzing the traffic to your site, to checking your reputation, sending emails, gathering feedback, and creating content to share on social media, the free tools we've gathered here are some of the best.
Google has a number of great tools including keyword generators, url generators, and the well-known Analytics tracking service. But don't stop there, be sure to check out the latest tools to see what your customers are doing before, during, and after they visit your site!
Thanks for Reading!